REROOFING
What Is Reroofing?

Reroofing is the process of layering one set of new shingles over a set of existing shingles. It can only be done once, so if you already have two layers of roofing in place, reroofing is not an option for you. Because there is no tear off, reroofing can go much faster and be much less expensive than a complete roof replacement.

When Reroofing Can Be a Good Idea

Reroofing can sometimes be a good choice for homeowners who have a roof that is nearing the end of its lifespan, but that is in overall good shape. There may be some minor issues or leaks, but no major water damage, soggy or missing shingles, or large amounts of moss or mildew growth. It's also a better choice if you are having the entire roof done, rather than simply a partial roof done.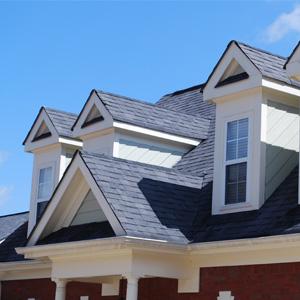 ROOF REPLACEMENT
What Is a Roof Replacement?
A roof replacement involves tearing off everything on the roof down to the deck, then putting on new felt paper and shingles. A roof replacement can be done no matter how many layers of shingles are already on the roof, so it can be done even when a reroofing is not an option. Because of the extra labor involved, it can be more expensive than a reroofing.
When Roof Replacements Should Be Done
Roof replacements can be done at any time. They should always be done if there is more than one layer of shingles on the roof, or if there are more problems suspected with the roof deck. If the shingles and roof are in very poor shape, a roof replacement is also the best answer, as it allows all problems to be addressed, rather than simply covered up.
Bottom line, there are only a few times when it is worth the saved money to get the reroofing other than a total roof replacement. Otherwise, getting the roof replaced is always the safer and longer lasting option.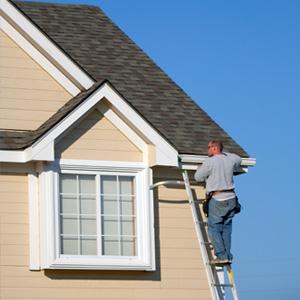 QUALITY
Quality Materials, Quality Workmanship

You spend most of your life at home, under your own roof. That is why you need a roof that will do more than just keep your dry when it rains. You need a roof that will be reliable through even the harshest storms. You need a roof that will catch the eye of passersby and be a beautiful architectural feature of your home. You need a roof from the leading roofing contractors in Sioux Falls South Dakota, you need Larson Brothers Construction!

The performance and longevity of your home's roof is a function of the quality of the materials used and the craftsmanship of the installation. That's why Larson Brothers Construction uses only the best materials from the most trusted roofing manufacturers.